To write a new article, click here!
Not sure where to start?
If you are new to wikis, check out the tutorial.
Visit Project:Tutorials for help on several subjects!
Ask an experienced user or an active admin for help!
Adding content
Talk and more...
Visit the forums for extra help and friendly discussion.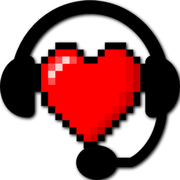 LATEST NEWS

The bow and arrow is a weapon in the game Double Edged. The bow and arrow consists of a brown wooden bow with a white bow string, as well as some arrows with wooden shafts, stone arrow heads, and white feathers; the arrows are stored in a brown quiver. The bow and arrow is very useful weapon, helpful in every situation in the game. (Read more!)
Previously featured: Cuboy • Weresquare • Nitrome Touchy • Skins • Interactive objects (Droplets) • (more)
SISTER WIKIS
AFFILIATED WIKIS