Party

Full skin
Released
March 23rd - May 17th, 2009[1]
Skin No.
5
Link
Click here to use this skin!
Special
First without a base colour
Avatars

Avatars related to this skin:

Unlockable avatars in this skin:
Party is a skin released on Nitrome.com during the time period of March 23rd to May 17th, 2009[1]. It features at least one Nitrome character from each game (up to Ice Breaker: The Red Clan) surrounding the Nitrome logo, featuring the most characters of any skin.
Description
The party skin has various character appearances scattered throughout the whole skin. In the center is Nitrome's logo.
Appearances
Interactive skin

The image below is an interactive skin. Mouse over anywhere to see the description of that object. Click on it to read more.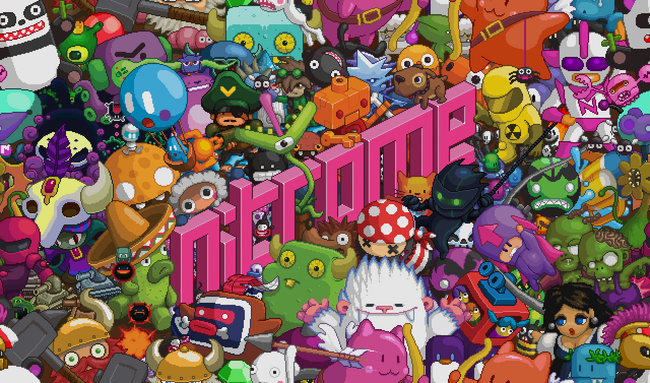 Hints
Two zombies, a triffid, and maiden from Graveyard Shift were placed in the skin seven months before the game they were to appear in was released.
Hidden avatar gift
On December 23 2013, Nitrome hid an avatar gift in the Party skin, obtainable only by those who had a Nitrome account. Clicking the gift grants the viewer an avatar.
This navigational box contains a spoiler. Click [show] to open the box.
Trivia
Despite having objects from all Nitrome games up to Ice Breaker: Red Clan, there is no object for Gift Wrapped.
This skin is the first to not have only one base colour.
Compared to other skins, the Party skin took a long time to create[2].
References
Community content is available under
CC-BY-SA
unless otherwise noted.