Welcome to my talk page.
I've been minimally active on this wiki nowadays, but still check my messages/wiki activity on a regular basis.
The current size for this talk page is 26,713 bytes.
Message pending...
Other ways to contact me
Discord: Random-storykeeper#8810
RE:EYYYY
Thanks! I hope you had a good Canada Day too! I actually thought of sending you a Canada Day message yesterday, but I wasn't at a computer. --Talk to
17:34, July 2, 2016 (UTC)
RE:boiiiii
Haha you know it! And don't worry, I know you missed my sass while I was gone. School was ROUGH this year, so I didn't have any time to edit the wiki or even play any video games! *gasp*
But now I'm back in action as much as I can be around work, so expect to see more of the Emitewiki you know and love ;)

Emitewiki2

23:00, July 8, 2016 (UTC)
RE: Reconsidering the approach to published games
Based on what you said, yes, that part of Template:Games should be removed. It would be best to create a separate wiki for published games, since from what I've seen Nitrome's involvement with published games is not enough to warrant covering the games and their components on the wiki. I will elaborate more on this tomorrow. --Talk to
03:31, September 9, 2016 (UTC)
Nitrome mentions here that "We do get involved with the games to some degree. Mainly to give advice on what we think will help the game perform but we also give suggestions [if] we have any." None of this sounds like very much involvement in the game. Helping the game "perform" comes across as adjusting/changing content (such as balancing enemies/hazards/prices/buyable objects) or suggesting non-game content that complements something else (like in a shooting game introducing some more unique weapons for the player if the current gun selection is populated by a lot of guns that are largely the same), changes which altogether don't seem very major. From Nitrome's comment, there is the possibility of their involvement in published games not being small, but it also seems that their general involvement in these game is not notable enough to justify covering the games on this wiki like regular games, even in a separate namespace.
In response to your third paragraph, Cowen isn't an official Nitrome employee[1] and he was contacted by Eneminds to do music (source; section "Our story with Nitrome"). It also seems like Heinel didn't contribute much art to ReDungeon (see bullet point 2 below). Nitrome including published games in lists of games on their site makes sense since they would want people to know about them and likely because it is simple to do, and them being distributed under Nitrome's name is done because Nitrome is the publisher.
Even though many people may expect N.Wiki to have articles on published games, it doesn't make sense to do this if Nitrome has not had much involvement in them. However, we can help point people to the article on the published games wiki with a redirect that has a link to the article, or a link to Nitrome#Publishing if the previous method is too jarring.
This is all the help Nitrome contributed to ReDungeon (only mentioning just in case it could be used in our discussion):
--Talk to
02:28, September 11, 2016 (UTC)
I approved the poll because published games are still slightly related to Nitrome, just not enough to warrant a page. I'll comment on the other stuff in your message tomorrow and the forum posting. Thanks for being so patient, and sorry for taking a very long time to reply to both these subjects. --Talk to 02:59, September 24, 2016 (UTC)
Sorry about the embarrassingly long wait. I'm still interested in replying to you and your forum topic, I just don't have that much time. I'll try to reply this week. --Talk to 03:52, October 3, 2016 (UTC)
Dave Cowen's music
It may have changed since then, but in 2014 Cowen said he used Logic Studio to make his music. [8] --Talk to
00:29, November 29, 2016 (UTC)
I often have the urge to answer people's Nitrome questions. Also, it wasn't that far back, just a couple minutes of searching. --Talk to 16:45, November 29, 2016 (UTC)
RE: Block: Williampenn57
I only blocked him because his message seemed to infer that his edits were vandalism and not actually constructive. While the first two Green Ninja edits were understandable, responding to me with something aggressive and not actually trying to address the situation, then adding his edits back even after I explained why they didn't make any sense, made it seem like they were vandalism in the beginning. I realized I could have just protected the page, but since his message seemed to infer that they were vandalism from the beginning, I thought he was just a vandal/troll and it would just make sense to ban him. --Talk to
16:27, January 2, 2017 (UTC)
Reminder
Waiting for your response to my forum post about revising the layout of pages. Once that's done, I could post a forum post about what announcements to cover on articles, or post it now if you think that would be better.--Talk to
04:01, February 10, 2017 (UTC)
Oh yeah sorry; I have a response in the works but haven't finished it yet. In short, I basically agree with everything you've written, but I'm adding a couple suggestions for formatting and such. Also I want to get the new infobox ready so that we can also change this when we revise some of the game pages so that we can change both of these components in one fell swoop.   

Random-st

o

rykeeper

05:04, February 10, 2017 (UTC)
De-link Facebook and Twitter
Could you de-link the Nitrome Wiki's Facebook and Twitter accounts so posting on one doesn't post on the other? This would benefit both accounts since it would allow for shorter content to be posted on Twitter while more words could be used on Facebook, along with posting on Twitter a short description to longer content on Facebook (Facebook posts result in a short excerpt and link on Twitter). --Talk to
23:40, February 12, 2017 (UTC)
I thought I changed it so that posting on Facebook would also post on Twitter, but not the other way around. I'll look into it. (I linked the two back when you only had access to Twitter and not Facebook so that you could keep both updated regularly.)   

Random-st

o

rykeeper

02:39, February 13, 2017 (UTC)
Belated Happy Birthday!
Hello there, Random-storykeeper! I'm a day late but nevertheless, Happy Birthday! I hope you had a great birthday and, in celebration of your special day, I have a present for you! I hope you like it and, once again happy belated birthday!
P.s. I alluded to another Nitrome game, can you figure out which one? Also, my apologies if the "birthday" part is hard to read, I realized I misplaced the "h".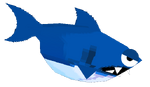 Grammar Cat
(talk)
04:23, February 18, 2017 (UTC)
RE:External image whitelisting?
I'm fine with doing that. I can't recall anyone who recently embedded images from any external site, so I'm not sure if those sites would still be used by people. --Talk to
05:03, February 22, 2017 (UTC)
Raylan13 (Fandom staff) asked if he could post the following Fandom gaming footer on Nitrome Wiki's front page. Are you okay with this? It looks like this:
--Talk to
04:15, March 11, 2017 (UTC)
Startups
Can you help them to re-edit? --Tema19867 (talk) 05:05, March 18, 2017 (UTC)
Query about Extra Music
Hi, it's MagpieKiwi. I just had a question which I wanted to ask you before I did anything...
I couldn't help but notice that the Extra Music for games like Skywire and Hot Air are nowhere to be found on YouTube. As a result, many people, even big Nitromians, have no idea of their existence. I was thinking of uploading extended versions of the extra music onto YouTube so that more people would be able to listen to them (because IMO they are awesome) and I would like to share the music with others.
But, if I did this, would I get in trouble with Lee Nicklen, or Nitrome, or anyone else? Would I recieve a copyright strike? Would it be fine as long as I credited them for its creation (which I always do when stuff is not mine)?
Just thought I'd check with an experienced person like you before any problems ensued. Thanks for reading. 
(The four tildes are here, hope they work lol) MagpieKiwi1 (talk) 09:34, March 28, 2017 (UTC)
((Yes! It did! XD ))
Haha, nice!
I've emailed both Dave Cowen and Lee Nicklen before about music permissions, and both of them seem fine with having their music be shared on YouTube, etc. And honestly, I don't think even Nitrome has ever had a problem with it, so long as you're not claiming it is yours, or making a profit off simply uploading the music as is. Concerning the fact that the extra tracks are all by Lee Nicklen, though, I know he tends to be pretty lenient towards this stuff (and he seems to be quite inactive online as of recent), so I think you shouldn't have any problems from Nitrome or the musicians so long as you acknowledge it's by them (which you said you'd do).
As for copyrights, I mean I've never received a copyright strike on YouTube for Nitrome content I've uploaded. Sometimes, YouTube's system does put copyright strikes on some of my gameplay videos even if the devs have had no problem with them being up (eg. my Ripple Dot Zero playthroughs). Oh, and Twitch once muted a Submolok stream I did because apparently that audio triggered its copyright algorithm. But I digress. Upload the music if you really want to. :D   

Random-st

o

rykeeper

09:48, March 28, 2017 (UTC)
Thanks for your help! It's very much appreciated! :D MagpieKiwi1 (talk) 09:55, March 28, 2017 (UTC)
I can't see the wiki's Discord widget on that wiki. Atyleana 74 (talk) 06:22, June 15, 2017 (UTC)
Hey there! As far as I know, there is no Nitrome Fanfiction Wiki Discord, as the community is generally too small. I could add the Discord widget for the Nitrome Wiki server onto Nitrome Fanfiction Wiki like I did with this wiki, and have users from there join here. Or you could consider creating your own Discord for Nitrome Fanfiction Wiki. I'll integrate it on the sidebar once it's finalised. Which do you prefer? (the link to the Nitrome Wiki Discord btw is http://discord.gg/y6WuHWP)   

Random-st

o

rykeeper

22:25, June 15, 2017 (UTC)
Hop Swap music
Where did you get the beta Hop Swap music (
)? --
Talk to
23:01, June 15, 2017 (UTC)
I first found out about Hop Swap before Nitrome had officially "released" it when a gameplay video was uploaded on YouTube[9] of this, I guess, "pre-release" version. When the game actually got released and I downloaded it, I was surprised to hear that the blue world music had changed (my guess is that people did comment that the changing between the two worlds sounds weird with the beta music). So I decided to go searching for an older version of Hop Swap's APK, as the links that were currently provided in the video etc. obviously pointed to the latest version. I managed to find an APK of v34, downloaded it, installed the APK to Bluestacks and used Audacity to record the blue world theme.   

Random-st

o

rykeeper

23:54, June 15, 2017 (UTC)
How do you know that the APK is authentic? From my experience with searching for Nitrome APKs, there are many sites that post APKs and seem to generally exist for only this. Since many of these sites exist for this reason, they probably aren't reliable enough to cite as the source of an APK. I'm not sure how they get the APKs, but for free games it's probably done by a bot that uploads APKs to the website, or potentially, given the disreputable status of these sites, steals them from other sites. Even if these sites disclosed which bot I don't think we could cite them because they are still a disreputable source.
From a short bit of searching, I found that it could be determined that an APK has been modified if the app's signature is different from Nitrome's(section 2), but this would require asking Nitrome to compare the app's signature with their own private signature, which shouldn't be hard according to this, but that would require someone at Nitrome to do something that isn't super simple and they probably wouldn't have time for this.--Talk to 00:56, July 4, 2017 (UTC)
True. After all, in my searching, some sites claiming to be the "beta" version appeared to be just the full version in game. I only looked up an older APK for the purpose of finding the beta music, which I know for a fact was used. (I doubt a site distributing the APK would make their own beta music?, if that's what you're getting at.) I do have other sources, such as that video, to prove that there was a beta version floating around at some point, along with the archive of the page showing that it was actually released.
I did try going for a reliable source, but archived older versions of a page don't have working download links anymore. I figured tons of sites would have tried to distribute the APK even after Nitrome took it down, which is why I tried looking them up. I wouldn't think of using the site as a source for where I got the files. I only wanted the full version of the beta music, which I knew was in the game. I even tried emailing Dave Cowen about it, but I never got a response. Maybe I could try asking Nitrome. That version of the music was recorded, so if we can get a raw file, it would be of higher quality.   

Random-st

o

rykeeper

17:42, July 4, 2017 (UTC)
What happened to the enzyme redesigns image on Nitrome Fanon wiki? Just asking, since you are active here
Here's the link: http://nitromefanfiction.wikia.com/wiki/File:Enzyme_redesigns.png
It is not deleted, but it does not let me see it full resolution. Why is this happening? Atyleana 74 (talk) 10:36, June 16, 2017 (UTC)
I was able to see your designs after a couple of refreshes. If you click on the thumbnail itself where your image should be, then the full picture should be displayed. My guess is that because it was just uploaded, the picture takes a while to be displayed. Try refreshing and even bypassing your cache to see if anything changes.   

Random-st

o

rykeeper

16:47, June 16, 2017 (UTC)
RE: 150????
Thanks! Happy 150th Canada Day to you too! I didn't notice anything, other than there was some notice my family received about a celebration around a nearby (municipal?) building and there were some nearby road closures for some other events. Also, would you prefer when replying to your talk page messages on my talk page that I reply on my talk page or yours?--Talk to
00:56, July 4, 2017 (UTC)
Aw, man, you didn't go out for the festivities? NOBODY, come on. :P
I've been replying to both my own talk page and the one of the person who messaged me, because I want to preserve the flow of the conversation better in archives. Knowing that the messenger won't receive a notification, however, I also paste the message on the other person's talk page (and it seems the majority of users here would prefer replying on the other user's talk page anyway). I was hoping I'd eventually be able to just reply on my own talk page and put some sort of Talkback as a notification.   

Random-st

o

rykeeper

17:49, July 4, 2017 (UTC)
The lost achievement: Sign Language[10]
Good morning. I'm in dire need of some help: i finished Iceabreaker two times, and got 30/30 achievements but the page here shows one more (aside from "close shave" that was erased from the game, right?), some "Sign Language" but I cannot find nor achieve it. Is that a bug? Was it scrapped too like "close shave"? Maybe the mission signpost to slice is not the sign with the balloon? Please give me a hand, that's one of my favourite game!
DerCreator (talk) 22:53, March 29, 2018 (UTC)
Leap day Character page
I couldn't help but notice that you are getting character images for the reocurring characters from other games. I am extremely excited by this, concidering that those are the characters I want the most. Where exactly are you getting those pictures from? —The preceding unsigned comment was added by Cadethefrogger (talk • contribs)
Signatures
I have been trying to make myself a signature, but the images wont work. I saw your signature, and saw that it works very well. Can you fix the images in mine, so that they are IN the signature? and not like, doin their own thing?
http://nitrome.wikia.com/wiki/Template:Signatures/Cadethefrogger —The preceding unsigned comment was added by Cadethefrogger (talk • contribs)

Thanks!
You can talk to the Frogger (talk) 21:17, May 16, 2018 (UTC)
Proposal for collaboration
Hello,
I recently became the head of the Flash Gaming Wiki, and I came across this wiki which also covers a group of flashgames. My question is; would you be interested in a potential partnership / alliance between the two wikis, along with Nitrome Pixellove and Nitrome Fanfiction? An alliance between the four?
If accepted, I'll link the three Nitrome Wikis in the custom Rail Module at the right of the pages on the Flash Gaming Wiki as well as on the main page. In return, you can link the Flash Gaming Wiki on the Nitrome Wikis. Another thing I'd do is make a rule on my wiki that prohibits creation of articles pertaining to Nitrome on the Flash Gaming Wiki and instead do so on the appropriate Nitrome Wiki. And in return, you could make a rule where articles from non-Nitrome media should be posted on the Flash Gaming Wiki. This will redirect users to both wikis as well as attract more contributors to our sites and have them grow in size and popularity (in the case of the Nitrome Wikis, make them even bigger). A win-win situation in the benefit of all four sites.
Feel free to take your time regarding the proposal. If you have ideas yourself or guidelines, please let me know.
I initially went to NOBODY with my proposal, but I never received a response from them. If possible, could you contact them about this?
Best regards,
Wither 07:51, May 18, 2018 (UTC)
Hello Withersoul,
I actually did see your collaboration request on NOBODY's talk page, but because it was addressed to NOBODY, I thought maybe it wouldn't be in my best place to answer it. Since you appear to be adamant on your request, I will give you my thoughts on what I think of this. I will also talk to NOBODY on the Nitrome Wiki Discord.
Our right rail module is for our sister wikis only - that is, Nitrome Fanfiction Wiki and Nitrome Pixel Love Wiki. These are for the wikis that are directly attached to the main Nitrome Wiki and basically are "interconnected" with each other, but still focus on some certain aspect of Nitrome. We do have a few affiliate wikis, which focus on similar content to the main Nitrome Wiki, but aren't entirely to do with some aspect of Nitrome itself. I can add your wiki to the "Affiliated Wikis" category on the main page.
Secondly, I am not agreeing to the "sole posting on one wiki to the other" rule, because it doesn't really matter whether or not someone makes a page about a Nitrome Flash game on Flash Gaming Wiki. Heck, you can even copy an entire page if you want - it's within the licensing terms - the only thing you need to provide is some clear form of attribution. I don't really care what you do with your wiki - you can import entire pages from our wiki if you want, just as long as you clearly state it's from Nitrome Wiki. And if you or someone else develops a page on your wiki independently on the same subject, then more power to you.
I'm not understanding what you mean by "you could make a rule where articles from non-Nitrome media should be posted on the Flash Gaming Wiki". I mean...it's pretty obvious that all the mainspace articles here have some sort of relevance to the main subject (Nitrome). I would expect the same for your wiki.
In short, your wiki can be an affiliate wiki on the main page if you really want. Heck, I'll even add a section for Nitrome Pixel Love Wiki as well, since that site probably holds more relevance to Flash gaming than Nitrome in its current state. Nitrome Fanfiction Wiki, though...ehh, that's a stretch. But that's as far as I'm willing to go with this. No other conditions, just a link on the front page for Nitrome Wiki and Nitrome Pixel Love Wiki. And you can link our wikis wherever you want on your wiki. I'll bump NOBODY to see if he's got thoughts on this.   

Random-st

o

rykeeper

10:29, May 18, 2018 (UTC)
(No subject)
Two things.
1. When I click on the O in your signature, it tries to log me out... Why?
2. I want to be admin, not for the abilities, which I probably won't use, because thats the part of admin you need to earn, but so that I can code for this wiki. I heard that you can talk to NOBODY on discord, so if you could tell him to promote me, you will start to see some changes. Speaking of which, if this goes through, I have a list of things I will add, but I think I would need some prefense on what to.
1. What should the return to the top button say?
2. What should each rank be renamed to
3. What profile tags do you want.
4. What should it say when someone enters the chat
5. What should it say when someone leaves the chat.
And the list goes on. I hope that I can start coding soon, and remember, I won't use any other admin abilities. 
(Unless you also want a chat bot, which in that case, I would promote.) I will only code.
That's the gimmick. Congrats, you found it. :P
This one's gonna get its own paragraph:
I get what you're saying, but here's the thing: you get all the abilities of an admin whether you're planning to just code or if you want to block a user. It's all the same, so you will and should be subjected to those same rules. I messaged NOBODY on Discord and told him of your request, but for now, keep tabs on N:RFA and I'll see if he's willing to open the page.
Another thing to note though is that I don't believe we're looking for new admins at the moment, especially not ones who are here for the sole purpose of "coding". Yes there are things that can be added, such as a header, but the admins are capable of adding one themselves if need be. If you really want to make a header, go make a header and we'll upload it ourselves. But 99% of the time, extra fonts, custom cursors and in-joke meme roles only look good to the person doing the coding and actually hurt the functionality of a wiki. I took a peek at what you've done on other wikis, and I fully believe that this coding stuff you do is not for this wiki. There is no need for profile tags, goofy fonts and colours. If you hop into our not-so-frequently used wiki chat, you'll see that the text there is already customized.
So yeah. It's nice that you have coding skills; good on you. But this wiki is not looking for "coders" as you call yourself, and as an admin, I cannot support you being promoted just so you can change the appearance of this wiki. This is why I say "less is more"; there's a reason why wikis don't go around changing their fonts and cursors and whatnot. It almost always hurts a wiki more than it helps.   

Random-st

o

rykeeper

23:54, May 18, 2018 (UTC)
Hey great wikia by the way and i need a small favor.
(No subject)
Hi am new gib admin plz Fault

Liner 18:33, May 1, 2019 (UTC)
Community content is available under
CC-BY-SA
unless otherwise noted.